Is there any reason why you can't start a freelance business? Don't worry, you're not alone. There are many of us who think about the reasons and possibilities of starting freelancing but for some reason, we can't start it.
Initially, those who think of some extra income in addition to daily work or want to do something outside of the constrained work, are most interested in freelancing.
But many end up failing to choose freelancing because of the risks involved in pursuing a completely new job while in a particular profession.
                            Reasons to start freelancing 
There are numerous freelancing jobs in the online market which are very popular with freelancers. But before choosing freelancing as a profession, the first thing that comes to mind is professional security or income security. But those who learn to work properly and choose it as a profession, do not look back a second time.
Yes, it is very real that a job like freelancing is not for everyone. You can't become a freelancer overnight if you want to. For this, it is essential to acquire skills in certain subjects. If you are also proficient in a particular subject, then here are 7 reasons why you should start freelancing today.
Timely occupation: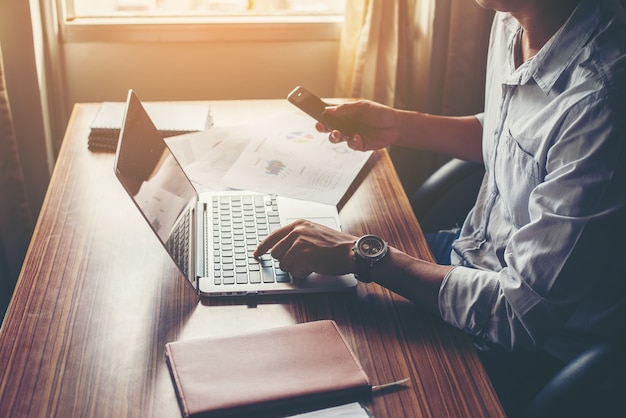 Freelancing is one of the most sought after professions in the world. This is because big companies around the world are becoming more interested in getting their work done through an experienced freelancer rather than performing it locally.
Performing such tasks at the right time, keeping the quality of the work intact at a relatively low cost has made freelancing so much more popular.
Advantages of all types of work:
Every day countless new freelancers are working by creating their own profiles in different marketplaces. According to a study, by 2020, 40% of the world's work will be occupied by freelancers. If we go to see a little notice, it has actually happened. It is possible to transform almost all types of skills into a profession through freelancing.
According to the information provided by Upwork, the demand for freelancing jobs such as article writing, graphics design, video editing, web design, web development, virtual assistant, SEO, etc. is constantly increasing.
You are your own boss:
When you choose to freelance as a profession, you will be your own boss. You don't have to be accountable to anyone else for any work. Besides, you will be freed from the compulsion to work according to the instructions of others even if you do not have the will.
Your professional life will be completely under your control. So that you can do whatever you want without any pressure.
Freedom to work at any time:
The reason why a freelancer prefers this profession is that there is no obligation to work in such a profession for a certain period of time. According to the conventional rules, there is the freedom to work according to the convenient time without the hassle of appearing in the office from 9 am to 5 pm.
In this profession, a certain amount of days is given for performing each task. The main thing here is to explain to the client that the work is done at any time within the allotted days. No one will come to you for an explanation of when you worked day or night.
Advantages of choosing the desired job:
If you are a web designer, as well as if you dislike designing websites on certain topics, you will have the freedom to make that decision only when you can build yourself up as a professional freelancer.
Traditionally, if you work for a company, whether you like it or not, if your boss gives you a job, you are obliged to do it. But freelancers only choose the jobs that they are interested in doing.
Possibility of endless income:
As I have said before, many people think of freelancing as a way to earn some extra income in addition to the usual work. Personally, on behalf of myself and thousands of freelancers like me, I can proudly say that freelancing is the equivalent of any traditional profession and even more than that.
Blogging is one of the most important parts of the freelancing profession. In this case, a freelancer has a website and he earns money through other networks including Google AdSense.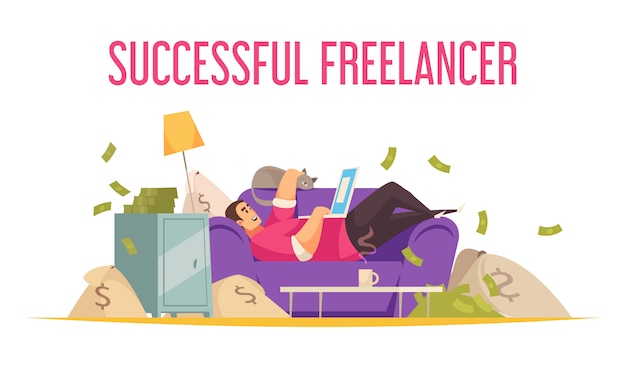 Successful professional freelancers earn so much more than the salary of any conventional profession, which is surprising. All of the above comparative analysis basically highlights the reasons for and benefits of starting freelancing as opposed to a conventional job.
Freelancing is appreciated all over the world as a very useful profession as an alternative to any business as well as a job. Unlike other businesses, the freelancing profession does not require much capital to establish itself as an entrepreneur. You don't even have to work in an office until a certain time. Instead of hundreds of valuable instruments and staff, only one computer and your skills will serve as your capital here.
Undoubtedly, freelancing is a promising profession to build a smart career in line with the changing work trends of the developed world.
Hits: 71